Manchester's Chinatown pagoda smashed by vandals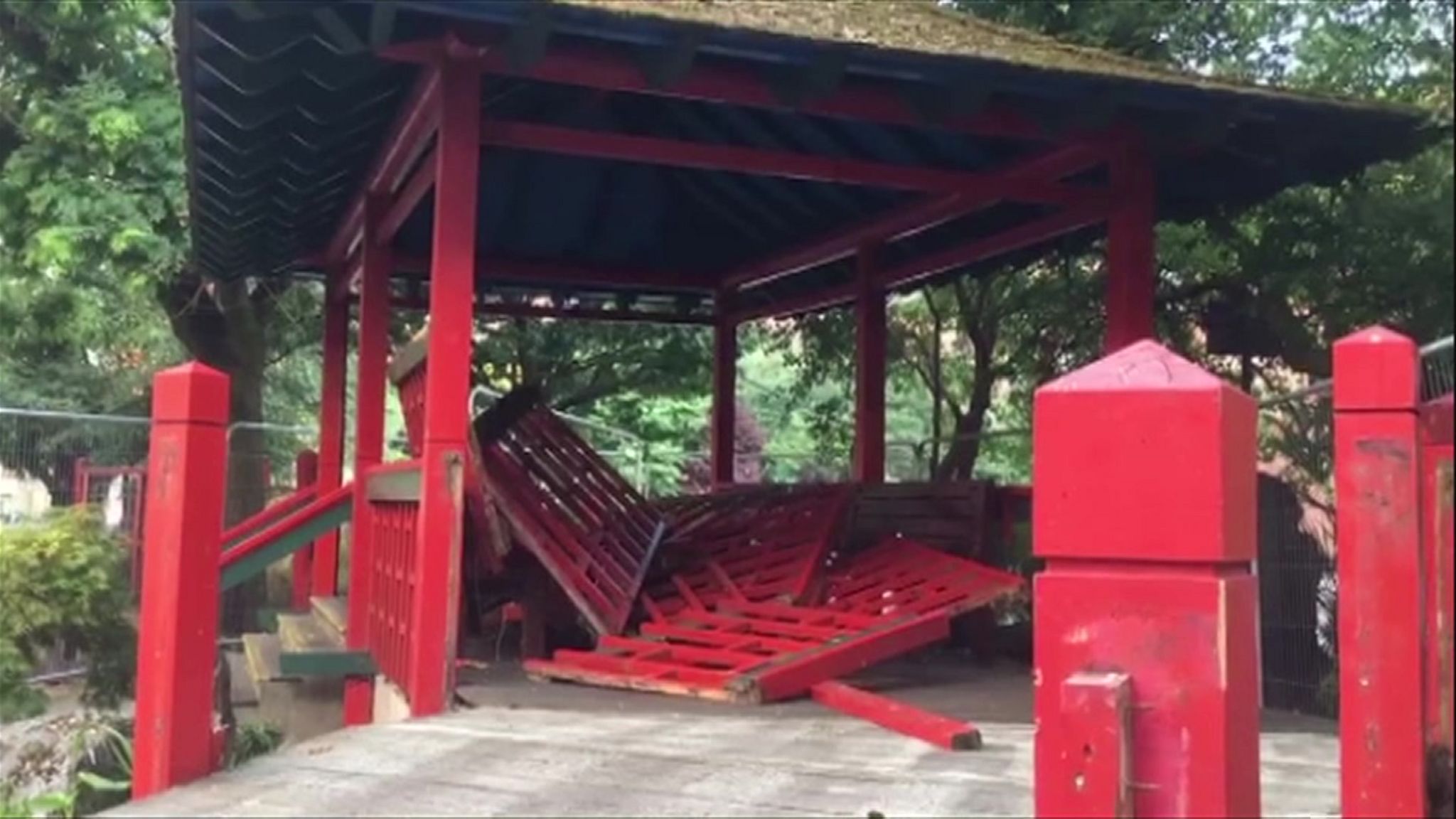 The pagoda in the heart of Manchester's Chinatown has been vandalised and four Chinese carvings stolen.
Parts of the structure were smashed in the early hours of Tuesday morning.
Greater Manchester Police (GMP) said two of the carvings, which were donated by China, had been recovered.
Councillor Pat Karney described the vandalism and thefts as "disgusting".
Jenny Wong, director of the Manchester Chinese Centre, told the BBC: "It is shocking and frightening.
"The pagoda is at the centre of Chinatown and the community.
"This has never happened before. It is frightening because it must have been planned and maybe there is a racism behind it.
"People want to blame China for a lot of things."