Jersey States returns to virtual sitting after an hour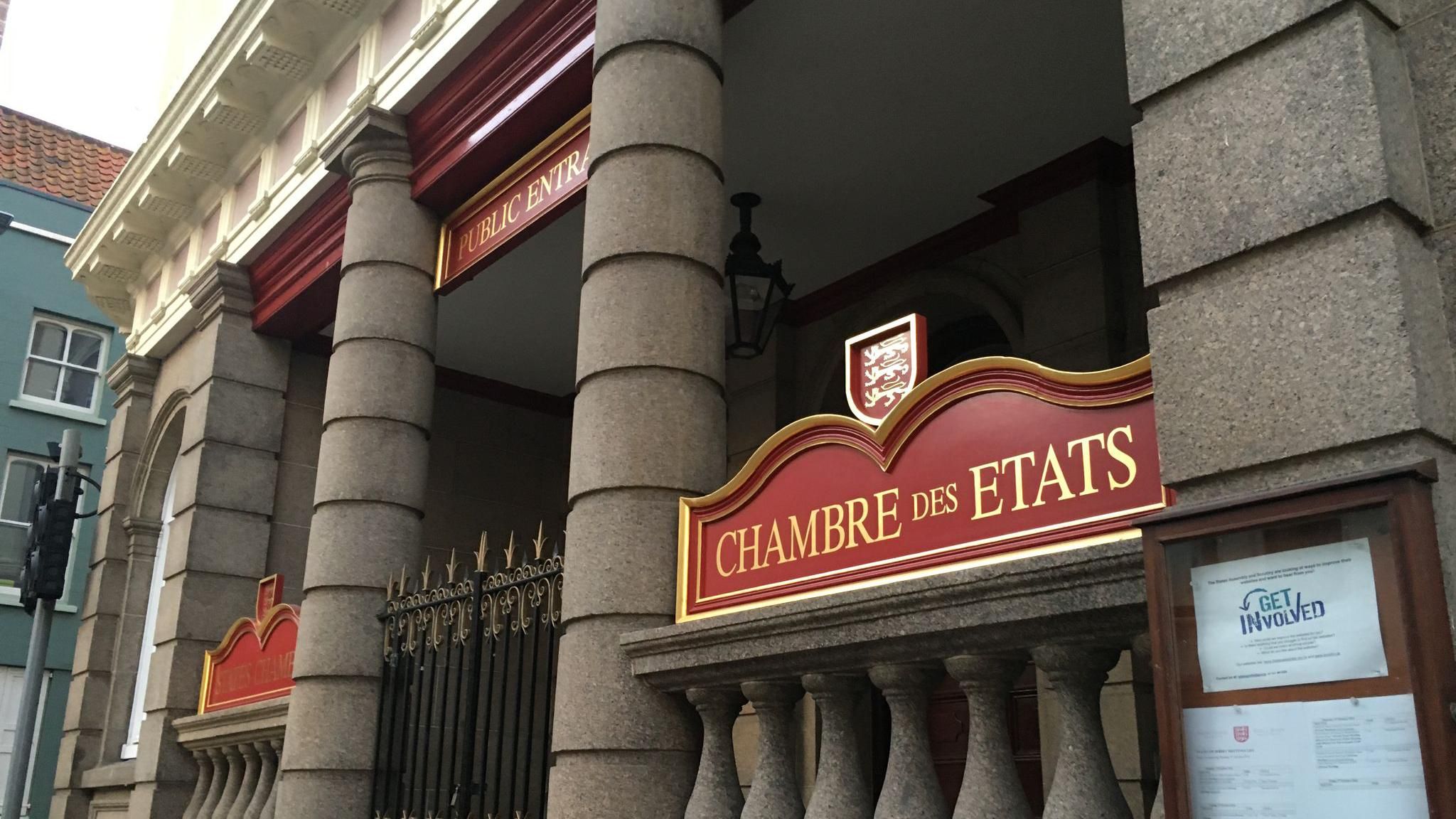 Politicians in Jersey have returned to virtual sitting, just over an hour after meeting in person for the first time since the coronavirus pandemic began.
The proposal was put forward by Deputy John Young, who said some remained concerned about the risk to their health of gathering in the same room.
It was the first full meeting of the States Assembly in the Royal Court in 18 months.
Members expressed concerns over how fit for purpose the States Chamber was, with no room for social distancing or windows for ventilation.
There are currently 300 cases of Covid-19 in Jersey, external.
The proposal for a 45-minute suspension to allow for hybrid working was agreed 70 minutes after proceedings began at 09:30 BST.
Debate resumed at about 11:30 after members who wanted to return home were given time to log in online, while those who wished to continue to speak in the chamber did so.
The plans were backed by a majority, with Mr Young describing them as a "sensible, practical arrangement".
He warned colleagues with vulnerabilities to Covid-19 should not be forced to choose "between performing [their] democratic duties" and their health.
Deputy Louise Doublet echoed these concerns, arguing continuing to sit in person "risks disenfranchising" higher-risk people in the assembly.
"This will disproportionately affect older members, those with disabilities ... and also those with caring responsibilities," she added.
Members returned with questions to ministers on Tuesday morning.
Discussions of delaying the appointment of a new States of Jersey Chief Executive until after the 2022 general election and changes to individual taxation rules are expected this week.