Algae warnings issued amid pets risk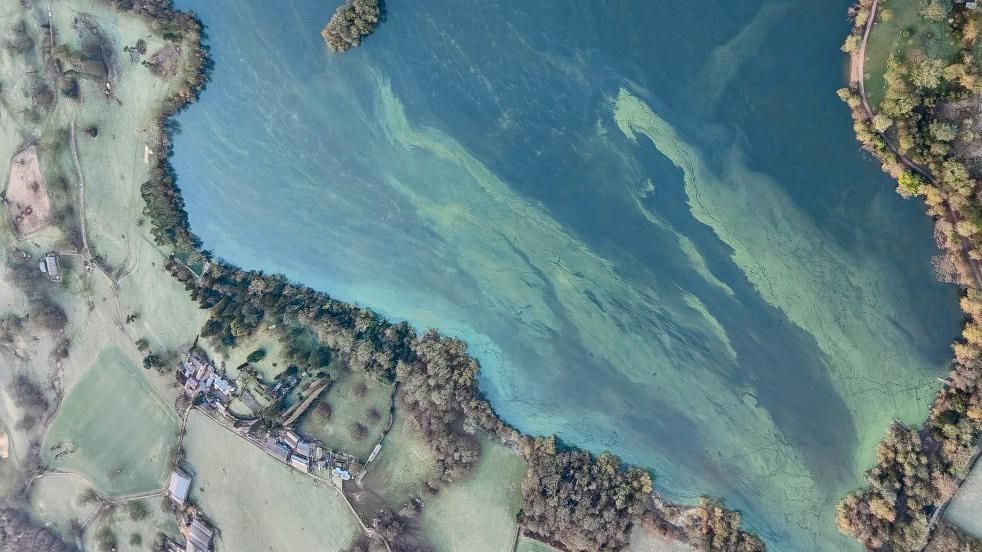 At a glance
Algae warnings posted at Shropshire meres

Pet owners told to keep animals out of water at Ellesmere and Colemere

The county council is working with the Environment Agency to monitor the water

The toxins can kill wild animals, farm livestock and pets
Visitors to stretches of water in Shropshire are being warned not to allow their pets to enter due to potentially toxic algae.
Signs have been posted around the Mere in Ellesmere and nearby Colemere after blue-green algae's early arrival.
The naturally-occurring substance can kill wild animals, farm livestock and domestic pets, says the county council.
In humans they can cause rashes after skin contact, and illnesses if swallowed.
The council said it was working with the Environment Agency to explore reasons the algae has appeared earlier than in recent years.
"Not all blue-green algae blooms and scums are toxic, but you can't tell just by looking at them, so it's best to assume they are and to respect the warnings," said the authority.
The council said it was continuing to monitor the situation.