Police discover 20 bags of cocaine in coffee cup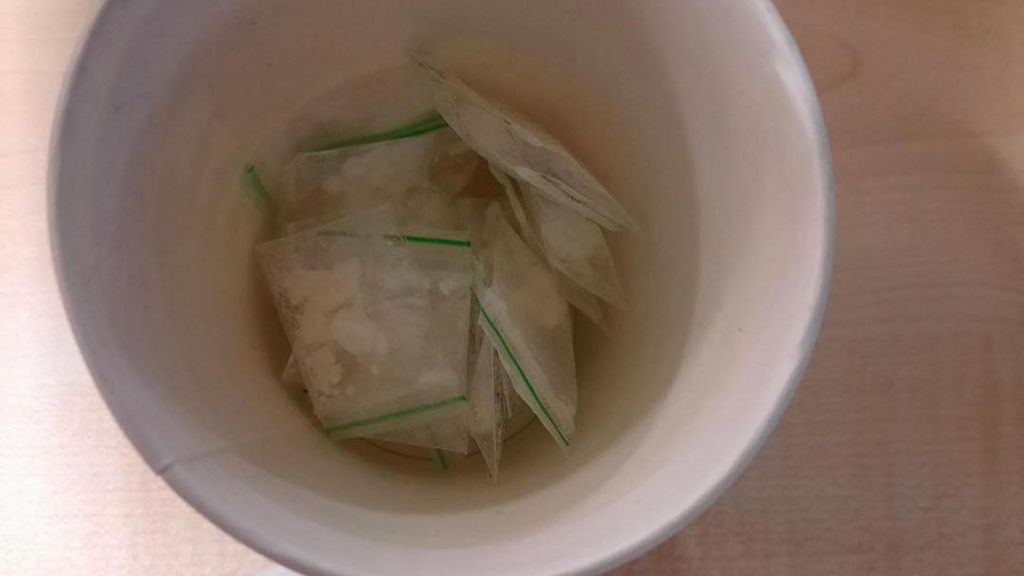 A "suspected drug dealer" has been charged with drugs offences after police found 20 bags of cocaine in a coffee cup he was pretending to buy, a force said.
Cambridgeshire Constabulary said it was "unlucky Friday 13th" when patrol officers made insurance checks on a vehicle in Chesterton, Cambridge.
The driver stopped and made off, leaving his keys in the ignition, but took his coffee cup with him, police said.
The force added: "He ran into a nearby shop and tried to pay for said coffee he had taken in with him."
The force said 20 bags of cocaine were found inside the cup and the man was arrested.
He was charged with possession with intent to supply class A drugs.
"He was arrested, charged and got to enjoy one of our instant coffees with powdered milk in custody," police said in a Facebook post., external
You might also be interested in