Hospital tackles concerns over use of PPE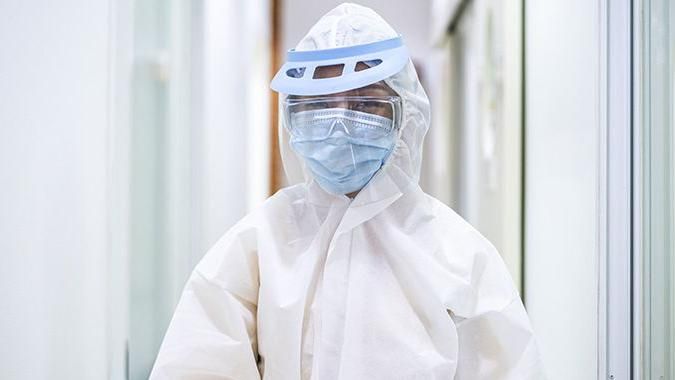 At a glance
Inspectors say they found a string of good practices at the Borders hospital

But concerns were raised about staff wearing PPE when it was not needed

NHS Borders says it has already taken steps to address the issues highlighted
A health board says it has taken steps to address inspectors' concerns about the use of personal protective equipment (PPE) at the Borders General Hospital.
It follows an unannounced Covid-focused inspection last month.
Healthcare Improvement Scotland (HIS) found six areas of good practice but highlighted concerns about staff use of PPE.
NHS Borders said it recognised there was an "element of risk" and had taken action to tackle the issue.
Inspectors visited the hospital near Melrose between 26 and 28 July.
They found a string of areas of good practice, external but did flag up two requirements for improvement.
One concern was staff wearing PPE when it was not required.
In a number of cases it was either put on too early in advance of starting a procedure or not taken off immediately afterwards.
NHS Borders said it recognised this could pose a risk to patients and other staff.
It has addressed the issue through reminder communications and a regular programme of infection control spot checks.
The report also said that clinical waste and used or infectious linen must be stored securely.
Sarah Horan, director of nursing, midwifery and allied health professionals, said the overall picture was a positive one and thanked staff for their "tireless and selfless work".
"The past 18 months have seen constant change with new and updated processes being put in place in response to the pandemic, so there has been an awful lot for staff to learn and adopt as part of daily practice," she said.
"I am also pleased that staff told the inspectors they felt well-supported during the pandemic.
"The wellbeing of staff is of the highest priority for us and hearing this is encouraging.
"The pandemic is far from over however and we will continue to focus support on staff as they deal with significant ongoing challenges and pressures in a very busy healthcare system."