State of Scotland's wild land to be studied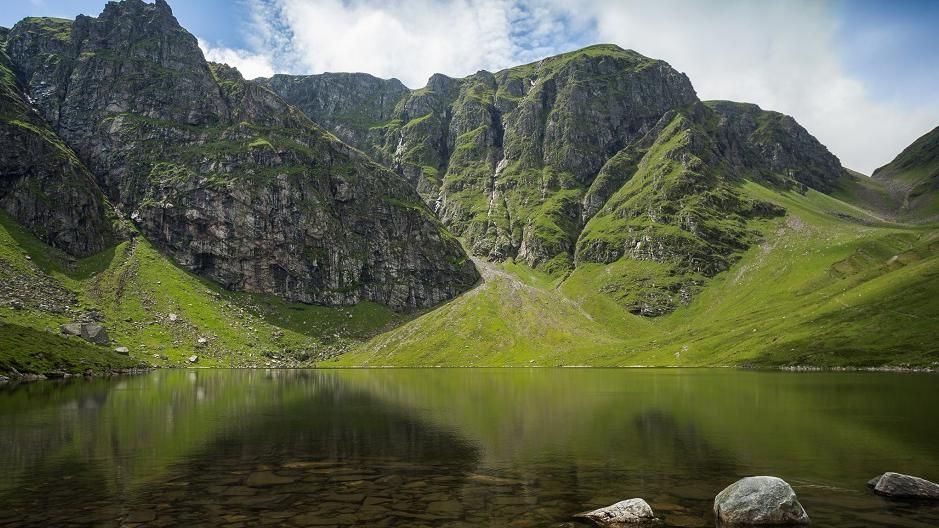 A new study will investigate the state of Scotland's wild land.
The six-month project will look at the condition of all 42 of Scotland's official Wild Land Areas - places considered to be of "high wildness" and of national importance.
The areas include mountains, moorland and peat bog.
Landscape conservationists say threats to wild land include developments such as wind farms and hill tracks.
The charity Scottish Wild Land Group (SWLG) said its project was the first ever to gather data on whether Scotland's wildness was being lost and, if so, how fast.
The study will include a more detailed investigation of five areas.
Four are in the Highlands - north-west Sutherland, the Creag Meagaidh area, Glen Affric and a range of hills and mountains called the Monadhliath.
The fifth area is east of Largs, in North Ayrshire.
SWLG said the final strand of its project would look at how planning policies might change to stop wild land loss.
Dr James Fenton, of SWLG, said: "The group hopes its work will lead to fresh, national-level thinking about how we look after wild land.
"Planning decisions tend to only address impacts on a case-by-case basis and we lose valued landscapes by the accumulation of many small impacts."
Rows over developments on wild land have included an unsuccessful legal challenge by Danish billionaire and landowner Anders Povlsen to stop a 22-turbine wind farm being built within wild land in Wester Ross.
Public body Scottish Natural Heritage, now known as NatureScot, opposed a wind farm near Lairg in 2012. It said the farm would impact on Assynt and Coigach National Scenic Area and important habitats.