Roman artefacts to go on display at revamped museum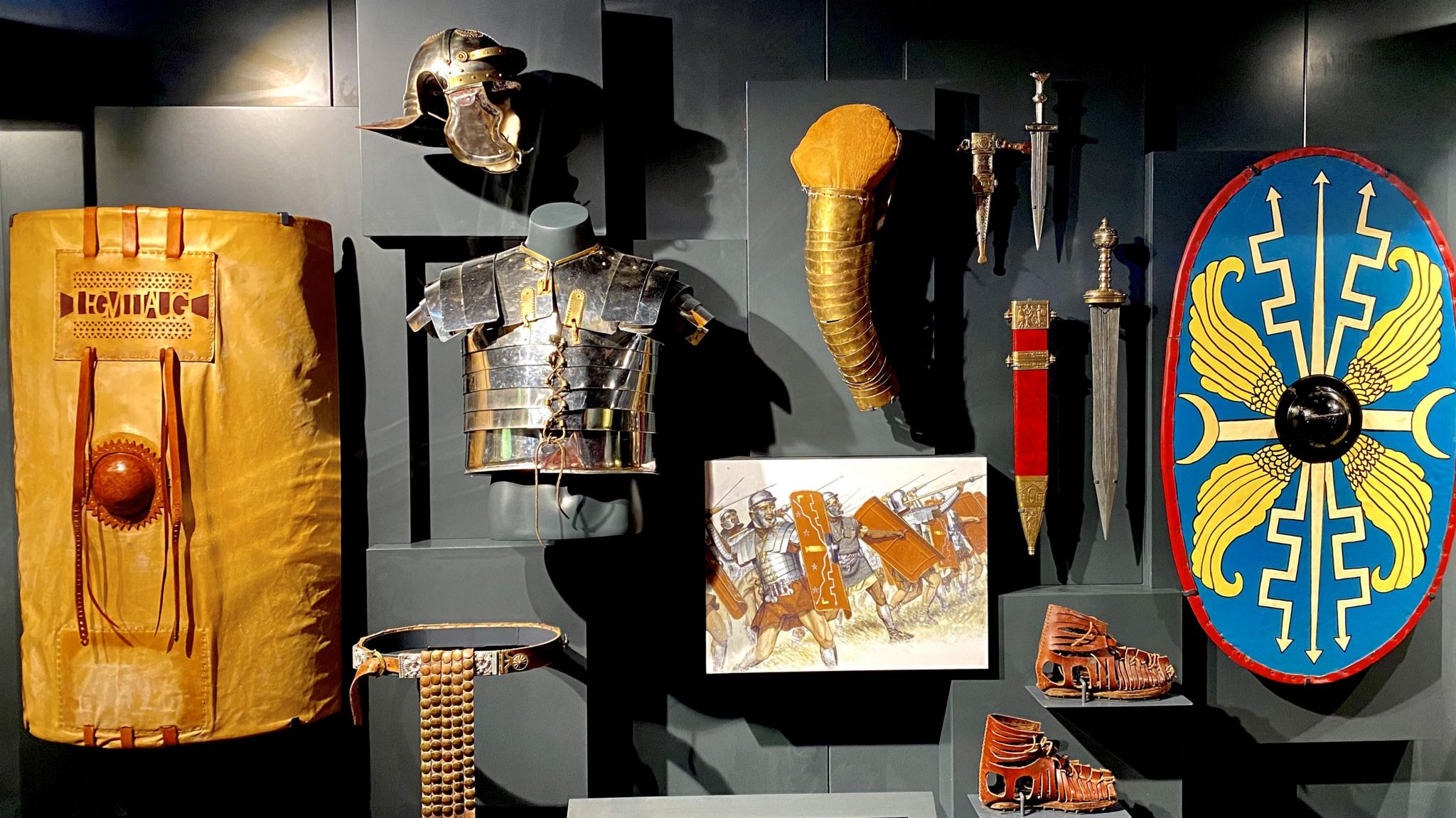 A new collection of artefacts from the Roman occupation of southern Scotland is to go on display in the Borders at the start of next month.
Thousands of Roman soldiers were based near Melrose almost 2,000 years ago.
A £1.4m investment has seen the Trimontium Museum in the town expanded and improved to give a flavour of what life was like at the time.
The facility will reopen on 2 August with one of the "finest collections" of Roman military objects on display in the UK.
The museum takes its name from Trimontium, meaning the place of three hills, which was the site of a large frontier fort for the Romans set up in the first and second centuries AD.
It lasted for about 100 years and the museum tells the story of its rise and fall.
"Trimontium was one of the largest forts in the UK," said Erica Reid of the Trimontium Trust.
"I think it is the interaction between the local people and the Romans that fascinates me."
The major redevelopment of the museum has been supported by a wide range of organisations.
Ms Reid said: "The last museum was fantastic, this is now a modern museum for today.
"There are so many fabulous things to see - there are Roman helmets, coin displays from the Synton hoard.
"One of my favourite pieces is the Caracalla gem stone which is absolutely tiny but was found by Walter Elliot, a local man, when he was field walking in Newstead."
The museum will have a new online booking system, and also allows for drop-in visitors.