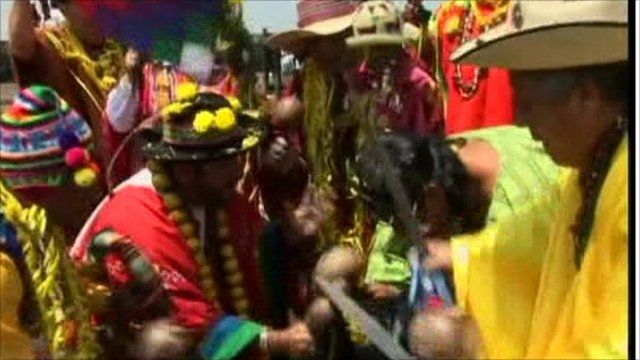 Video
Peru's shamans make their predictions for 2011
Peruvian faith healers or "shamans" have gathered in Lima to make predictions for the coming year and to perform a ceremony which they believe will protect the spirits of world leaders.
The holy men forecast that most Latin American leaders would have a tough year in 2011 and also said Barack Obama would face "conflict" in July.
They singled out Wikileaks founder Julian Assange for special criticism, sentencing him to a "spiritual punishment".
The ritual is always performed at San Cristobal, a hill in the Rimac district behind the Presidential Palace in Lima, considered by the shamans to be the "apu" or deity.
Go to next video: Fireworks explosion at Peruvian market