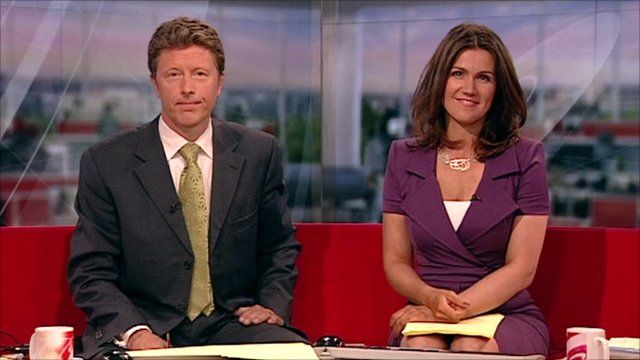 Video
Watch again- Friday's programme
This morning rock band Journey came to the studio to talk about their new album. Their songs have been used in numerous programmes including the Sopranos, Glee and Family Guy and they've sold 75 million records world wide. The new album Eclipse, and their single City of Hope, are both out now.
For the next four weeks, the Crimewatch Roadshow will be asking for your help - to catch criminals and solve crimes. Miriam O'Reily will be reporting from around the country she came in to talk to Breakfast about how the public can help. The Crimewatch Roadshow will be on BBC One every Monday straight after Breakfast.
Ben Fogle is well known for his presenting on Countryfile and Animal Park as well as his extreme adventures. But 11 years ago he was an unknown participant in one of the first reality TV shows Castaway. He fell in love with the island of Taransay where the programme was set, so much so that he is now planning on buying it.
Finally Asif Kapadia joined us to talk about his new documentary Senna. The Brazilian was one of the most charismatic sportsmen to have ever lived. His career in Formula One was steeped in spectacle, controversy and fierce rivalry which all came to an end in 1994 when he was tragically killed in a crash at the San Marino Grand Prix. Asif's film looks at the life of Ayrton and joining him today was a friend of the driver, former Formula One safety Chief Sid Watkins. The film Senna opens in cinemas today.
Go to next video: Thursday's show