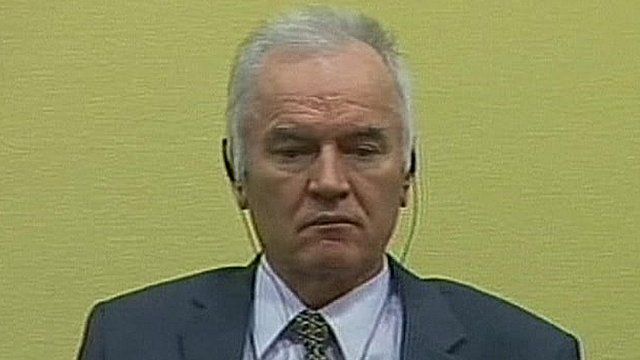 Video
Ratko Mladic on trial in The Hague
Bosnian Serb army commander Ratko Mladic is on trial in The Hague 20 years after the start of the conflict in Bosnia.
He is charged with 11 counts of war crimes and crimes against humanity, including the massacre of more than 7,000 Muslim men and boys at Srebrenica in 1995.
Ratko Mladic was arrested in Serbia last May after 15 years on the run. He has called the accusations "monstrous" and the court has entered a "not guilty" plea on his behalf.
He is the last of the main protagonists in the Balkan wars of the 1990s to face an international trial in The Hague.
Go to next video: Mladic set to face trial over Bosnia