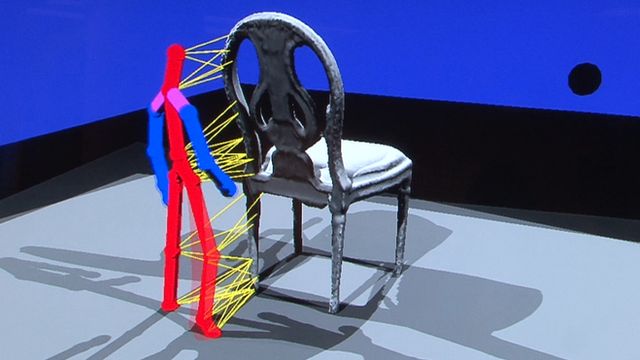 Video
Possessed furniture: Inside Microsoft's UK research lab
Microsoft is struggling to reassert its dominance in the computer software and hardware market, but one of its biggest success stories of recent years has undoubtedly been the Kinect camera. The depth-sensing, motion tracking camera, designed for the XBox games console, was a hit with gamers, but also captured the imagination of hardware developers around the world.
It has been 'hacked' for a vast range of interactive applications, from robotics to theatrical set design.
BBC News took a look around Microsoft's research centre in Cambridge, to see how the company is experimenting with its own invention.
Jiawen Chen and David Kim, both of the Interactive 3D technologies team, showed off, respectively, KinEtre technology for animating scanned objects, and a wrist device for gesture control.
Antonio Criminsi of the Machine Learning and Perception group - the team which in effect invented the visual recognition system of Kinect - demonstrated how Kinect's underlying technology can be adapted for medical diagnosis.
Video Journalist: Dougal Shaw
Go to next video: Today's kids try the Commodore 64