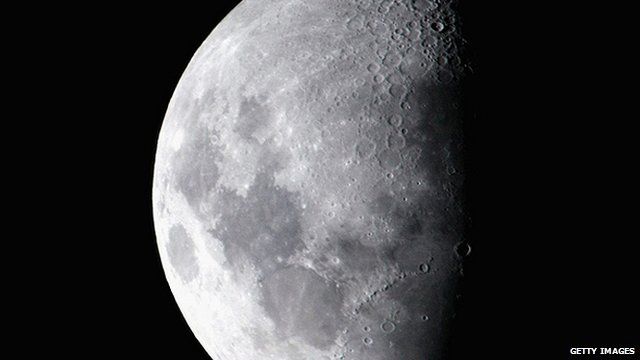 Video
Webscape: Lunar activity site
Kate Russell's weekly review of websites and apps (links to sites are at the bottom of the page).
On the 25 April 2013, there will be a partial lunar eclipse which will be visible in parts of Europe, Africa, Asia and Australia. You can find out more about it at Moongiant.
The site is a great resource for anyone interested in lunar activity and also has eclipse calendars and explanations about lunar phases and phenomena.
If it is too cloudy where you are to see the eclipse you could always try searching for clips of the event online. Google has released a really nice site that steps you through the history and basic mechanics of how the modern web becomes searchable.
The internet is not short of blogs. There are even blogs about blogging. But no matter how brilliant those posts are, many tens of thousands of them will never be read.
Glipho is a publishing platform entwined with a social environment to take the strain out of promoting your posts and it is integrated with all the social networks.
With so many social connections it can be hard keeping up, so socialstudios.tv has come up with a novel idea - your own personalised TV show using your Facebook events.
After authorising it, the app populates your TV show with all your favourite status updates from your timeline and any birthdays your friends have got coming up.
If you have been intrigued recently by talk about online currency, Bitcoin, and want to know more, point your browser at weusecoins.com where you will find a really simple guide to understanding this disruptive global finance technology.
And what happens to all your online assets when you are dead?
It is something Google has been pondering and last week it released an inactive account manager feature that lets you bequeath the data from Google accounts - such as Blogger, Drive, Gmail, Google+, Picassa and YouTube - to someone you trust after you are gone.
Webscape links
Google Inactive Account Manager
The BBC is not responsible for the content of external sites.