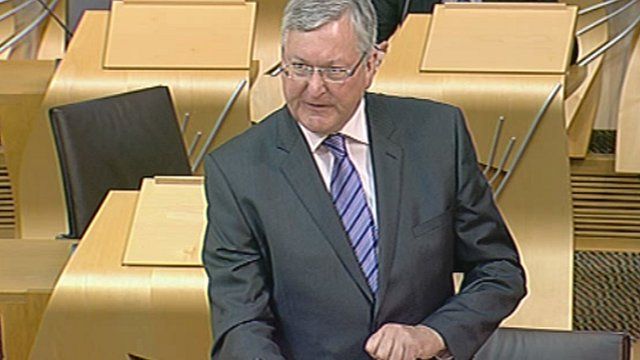 Video
Scottish independence: Job loss claim 'is codswallop', says Scots minister Ewing
A Holyrood minister has dismissed the UK government's claim that Scottish independence would "destabilise enterprise and potentially put jobs at risk" as balderdash and codswallop.
Fergus Ewing, Minister for Energy, Enterprise and Tourism, spoke to BBC Radio Scotland's Good Morning Scotland programme ahead of the launch of a paper by the Westminster government examining the implications of Scottish independence.
Making reference to Business Secretary Vince Cable's Good Morning Scotland interview, Mr Ewing said: "Vince Cable was unable to cite specific examples and of course they have already had to admit that the example of [mobile phone] roaming charges simply doesn't stack up because they claim roaming charges would be higher after independence whilst not emphasising their press release that roaming charges, according to the 27 EU commission, are set to be abolished in July 2014."
He added: "There is so much scaremongering going on that people are shutting off."
Go to next video: Jobs loss paper 'not inflammatory'