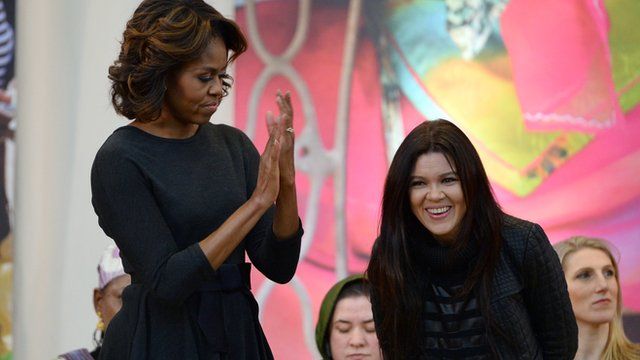 Video
Ukrainian pop star Ruslana honoured by Michelle Obama
Ukrainian pop star Ruslana, the Eurovision song contest winner who spent months singing to pro-European protestors in Kiev, has been honoured by the US for her bravery.
Ruslana Lyzychko was one of 10 women who received the 2014 International Women of Courage award from First Lady Michelle Obama.
She spoke to the BBC after Tuesday's ceremony at the State Department, clutching a blue and yellow Ukrainian flag, which she called her "good luck charm".
Jane O'Brien reports from Washington.
Produced by Suzanne Kianpour; filmed and edited by Ian Druce and John Landy.
Go to next video: Russians surround Ukraine navy ships