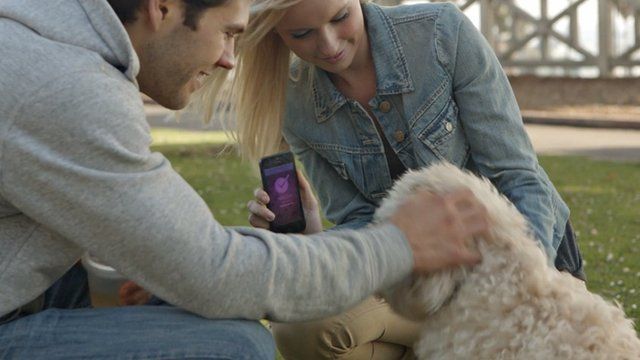 Video
Petnostics offers 'cheap check-ups' for cats and dogs
Over the past couple of years, the technology world has focused on gadgets that combine with your smartphone to reveal insights into our health.
One start-up in southern California is applying those principles to pets.
Petnostics is a $10 (£6) screening kit for dogs and cats, consisting of reactive strips that change colour when they come into contact with a pet's urine.
A smartphone camera snaps an image of the results, which are displayed on an app for a user to screen for potential illnesses. Eventually the company hopes to apply a similar test in humans.
But how accurate are the results? And is there a danger that this may breed a generation of pet owners who are unduly anxious?
The BBC's North America technology correspondent Richard Taylor put the kit through its paces with Petnostics founder, Stephen Chen and pet dog, Mogley.
You can follow Richard on Twitter @RichTaylorBBC.
Go to next video: Device claims to make dogs 'smarter'