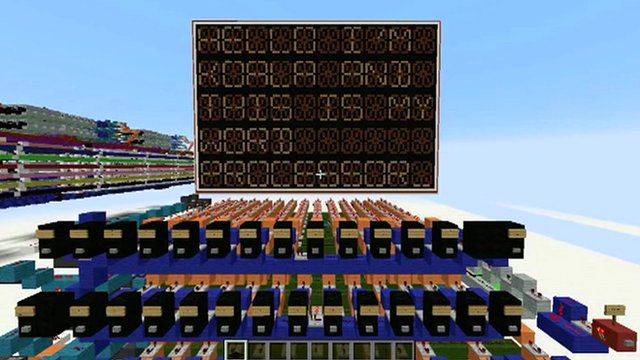 Video
'I built a Minecraft word processor'
Most people who play Minecraft satisfy themselves by building a house and a farm and maybe a tower or two using the game's wide collection of blocks.
Some go further. Much further. And then there is the player who goes by the name of Koala Steamed who has built a fully-functioning word processor inside the game.
Built using Minecraft's creative mode, the device only uses blocks available in the game and took him two years to complete. Its computational logic draws heavily on a game resource called Redstone that, if applied in the right way, turns blocks into switches and wires.
The Word Processor has a 50 character monitor on which text is displayed, a 1600 bit memory to store documents and a fully functioning keyboard built out of yet more Minecraft blocks.
Despite the feat and the time devoted to it, Koala has plans to take it even further. Next are a CPU and arithmetic logic unit to turn the simple text handling machine into a fully-fledged computer.
Koala has made a copy of his creation available for anyone to download to get a better idea of how he did it.
His full video can be seen here.
Video Courtesy of Koala Steamed
Go to next video: Please clamber around the exhibit