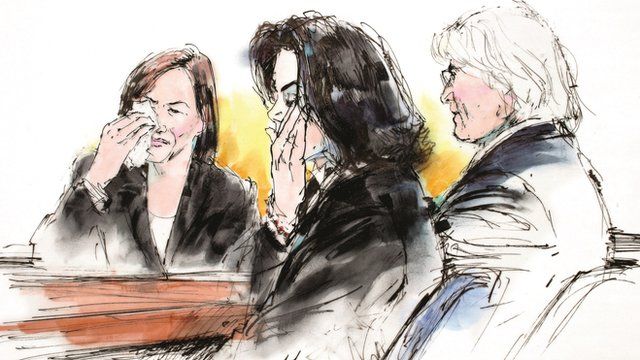 Video
The art of the court trial
With cameras rarely allowed inside federal courtrooms, some of the most enduring images of famous trials in the US come from drawings.
But this low-tech imagery in a digital age still has the power to capture the the seminal moments of justice in action.
Almost 100 court sketches have been donated to the Library of Congress in Washington where they will eventually form part of an exhibition.
Artists have captured iconic moments ranging from Michael Jackson's acquittal to the moment murderer Charles Manson lunged for his judge.
Jane O'Brien was given a preview.
Filmed by Ron Skeans. Edited by Olivia Lace-Evans.
Go to next video: 'Magical' Shakespeare First Folio find