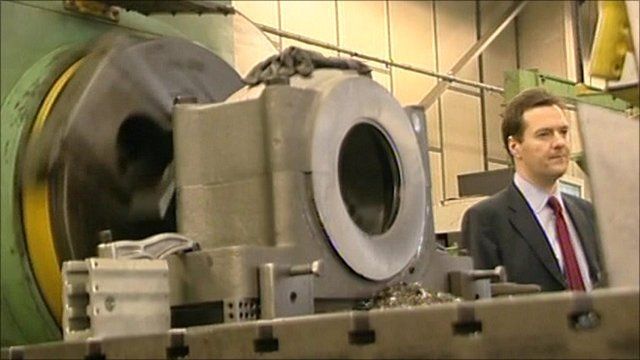 Video
UK economic growth jumps to 1.1%
The UK economy grew by a faster-than-expected 1.1% in the second quarter of the year, according to official data.
The figure - a preliminary estimate from the Office for National Statistics (ONS) - was almost double the 0.6% growth rate expected by economists.
It was the fastest quarterly expansion since 2006, and marked a sharp pick-up in pace from the 0.3% growth of the first three months of the year.
Much of the growth came from the key services sector.
Within the services sector, which accounts for about three-quarters of the UK economy, business and finance posted its strongest rise in almost three years, rising by 1.3% over the quarter.
Stephanie Flanders reports.