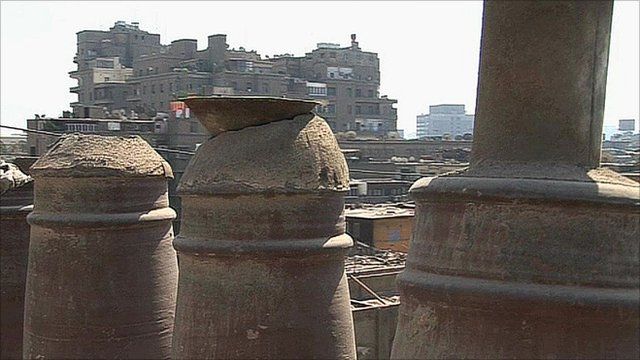 Video
Cairo plans to bring tourist dollars back downtown
When it comes to Cairo's historical highlights, the Pyramids sit comfortably at the top of a cultural 'to-do' list.
The Egyptian government is trying to widen tourists view of the city, and to draw them and their cash to new areas of the city.
The downtown district drew its inspiration from Paris and was once home to many of the capital's artists, but it has since fallen into disrepair.
The government's putting together a plan to revive the area, following in the footsteps of private investors keen to return the area to its glory days.
Katy Watson reports from Cairo.
Go to next video: Life on the Edge: Hassan and the graduates