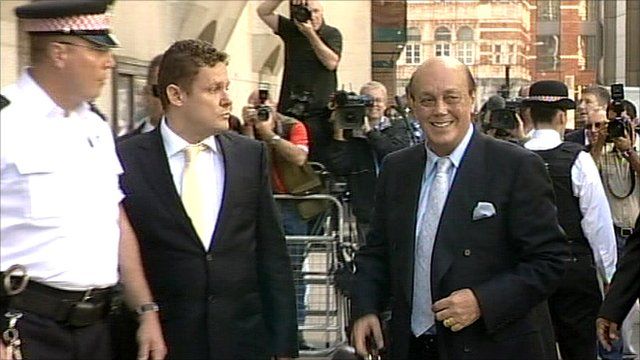 Video
Tycoon Asil Nadir arrives at Old Bailey
Businessman Asil Nadir has arrived at the Old Bailey for his first court appearence on fraud charges.
Mr Nadir has evaded trial since 1993 in relation to the collapse of his Polly Peck business empire in 1990.
The tycoon flew back from northern Cyprus on 26 August to face fraud charges.
Polly Peck was the stock market's fastest growing company in the 80s, with some shareholders seeing returns a thousand times greater than their original investment.
Go to next video: Asil Nadir bailed in fraud case