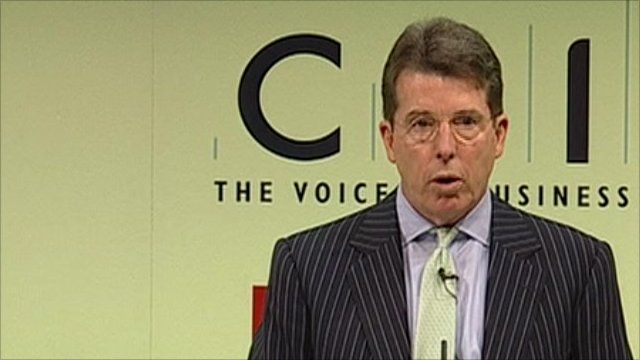 Video
Bob Diamond: 'Banks have an obligation to help'
David Cameron has told business leaders that the Government wants Britain to become the most entrepreneurial and dynamic in its history.
At the CBI conference in central London, the Prime Minister announced a new national infrastructure plan to invest two hundred billion pounds in transport, broadband and green energy.
Mr Cameron said the coalition would have a "relentless" focus on economic growth.
Also speaking at the conference, Bob Diamond, the Chief Executive of Barclays Bank, said he was committed to supporting businesses and that meant lending responsibly but also taking risks. Mr Diamond also said banks ''had an obligation'' to help tackle the economic issues facing Britain.