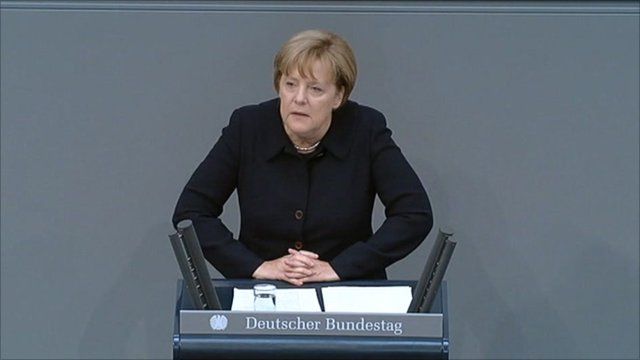 Video
Merkel: 'If the euro fails, Europe fails'
Germany's highest court has rejected a challenge to the country bailing out other nations in the eurozone.
But the court did say the government must seek the approval of the German parliament before providing future assistance.
This could further hinder Europe's response to the debt crisis, already criticised as too slow.
German Chancellor Angela Merkel said the high court's decision vindicated her government and she said that the existence of the euro meant more than just a common currency.
"The euro is the guarantor of a unified Europe," she told lawmakers. "If the euro collapses, Europe collapses."
Go to next video: Hammond defends German train contract