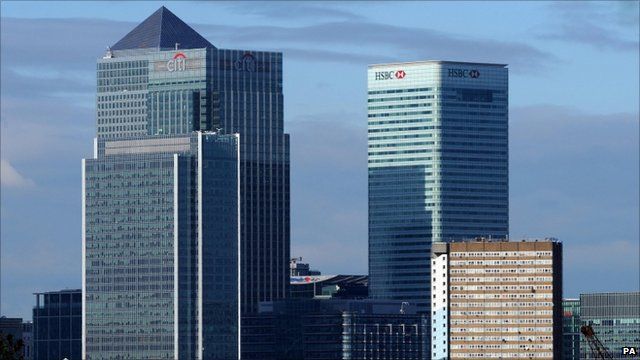 Video
'Banks profited from £46bn subsidy', claims new report
A report by the New Economics Foundation claims British banks profited from a £46bn 'too-big-to-fail' subsidy in 2010.
The implicit subsidy is a form of free insurance from the taxpayer: since the financial crisis of three years ago, banks have known that if they take risks that cause big losses and threaten bankruptcy, the taxpayer will step in to prevent it.
That's because creditors will lend the big five banks (Barclays, Lloyds, RBS, HSBC and Nationwide) money cheaply knowing they are too big to fail.
Lydia Prieg is the co-author of the report and told Wake Up To Money how she came to the £46bn figure.
For more 5 live highlights, please visit the best bits page.