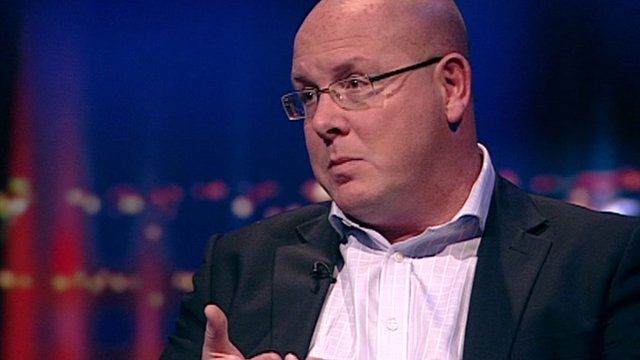 Video
Nick Leeson 'shocked' by bank scandals
A former director of investment bank Goldman Sachs has been charged with insider trading after handing himself in to New York police on Wednesday.
Meanwhile Swiss bank UBS announced it would not be cutting bonuses this year, despite finding it had a $2.3bn "unauthorised trading loss" in September.
Former "rogue trader" Nick Leeson told the BBC's Newsnight he had been extremely shocked by the recent banking scandals.
He said the problem was partly because of the "speed and complexity" of the financial industry, which made it difficult for regulators to keep up: "You look at any financial scandal, it's down to very simple controls not being in place.
"The regulators are always behind the curve."