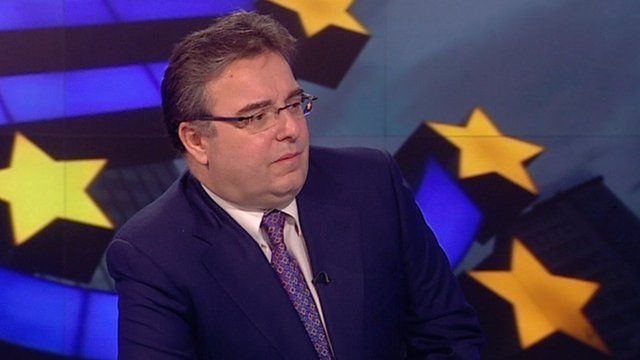 Video
IMF denies Italy loan plan
The International Monetary Fund has denied a report that it has been discussing a huge loan with Italy.
The euro rose overnight after the Italian newspaper La Stampa reported that the IMF was preparing an $800bn loan for Italy.
Meanwhile the German Finance Minister has been talking about a fast-track for countries that want to form a closer union.
Countries that joined the so called "stability union" would sign up for much tighter controls over their budgets.
Simon Derrick from the Bank of New York Mellon says that the "eurozone as a whole has the funds to help itself" and is just struggling to put a structure in place to achieve that.