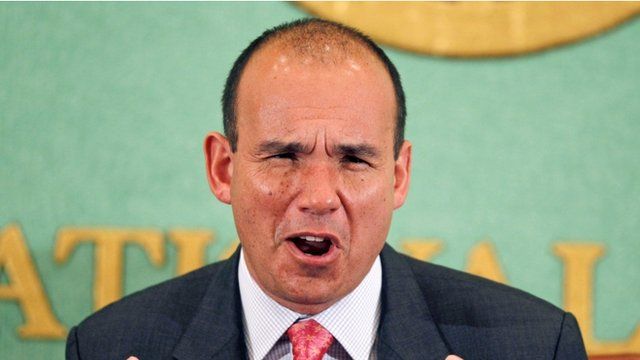 Video
Ex-Olympus boss calls for new board as executives are sued
The sacked chief executive of the camera-maker Olympus who uncovered a huge scandal in its accounting practices, has said the company's decision to sue nineteen current and former executives, is deeply inadequate.
Olympus says those being sued - who include its president, Shuichi Takayama - will resign in March or April. B
But the former chief executive, Michael Woodford, points out that three directors - who, he says, are equally tainted, are to be exonerated.
Mr Woodford told the BBC that the decision to leave them on the board brings shame on Japan.
He also said the only way to revitalise Olympus would be for all the directors to leave and be replaced by a new and blameless board.
Go to next video: Olympus sues bosses over fraud