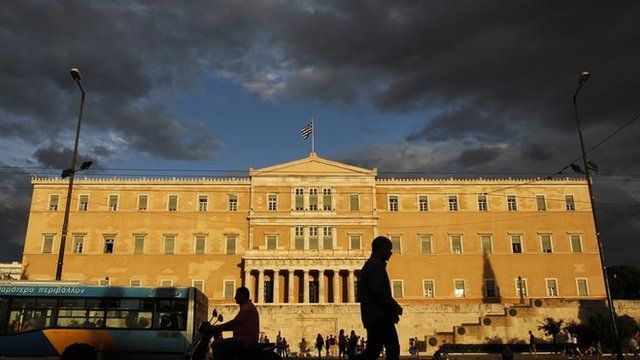 Video
Business Bites: Bond deal deadline looms for Greece
Private creditors must announce by Thursday evening whether they will accept a deal to cut Greece's debt burden.
Bondholders, such as banks and pension funds, are being asked to swap their Greek government investments for new bonds worth about 70% less.
Greece needs at least three quarters of its bondholders to agree to take the cut in the value of their holdings.
Without the deal, Greece will not receive another bailout.
Meanwhile, aerospace giant EADS has announced it made profits of nearly 1bn euros (£838m; $1.3bn) in 2011.
The BBC's Maryam Moshiri discusses the key financial stories of the day.