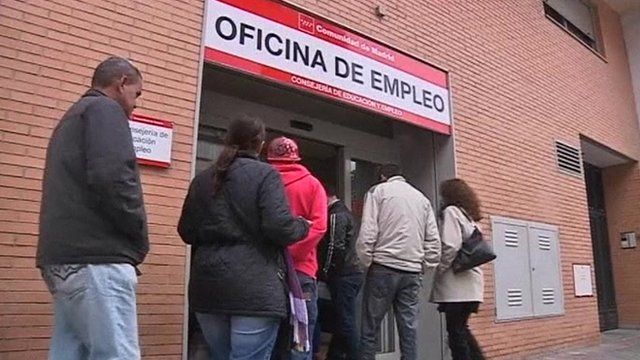 Video
Business Bites: Record eurozone unemployment rates
Official figures show that the eurozone unemployment rate hit a record high level in March, jumping to 10.9% for the first time for 15 years.
There were nearly 17.4 million people looking for work in the single currency area in March, 170,000 more than in February.
Spain had the highest jobless rate at 24.1% and Austria the lowest at 4%.
The rising jobless rate could fuel arguments for governments to switch from austerity-only policies to growth measures in order to revive their economies.
Meanwhile, European Union finance ministers are meeting in Brussels to try to agree how much capital the continent's banks should hold.
The BBC's Aaron Heslehurst discusses the key financial stories of the day.