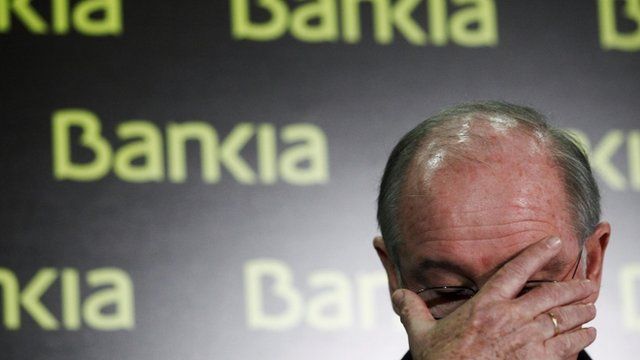 Video
Business Bites: Spain steps in to save Bankia
Spain has announced it is effectively nationalising the country's biggest retail bank, Bankia, which has been crippled by bad loans in the real estate sector.
The decision to take a 45% stake in the troubled bank has sparked concern that many other institutions may need handouts the government cannot afford.
The Spanish government will announce further reforms to the banking sector on Friday to increase levels of capital the banks hold as insurance against possible losses.
Meanwhile Sony has announced record annual losses of 456.7bn yen ($5.7bn; £3.5bn).
The BBC's Aaron Heslehurst discusses the key financial stories of the day.