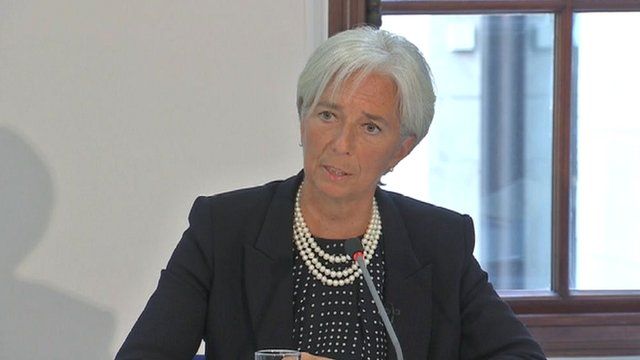 Video
UK should consider rate cut to boost growth, IMF says
The UK's continuing economic weakness means authorities should consider more Quantitative Easing (QE) and even cutting interest rates, the International Monetary Fund has concluded.
Growth is too slow and unemployment is too high and the Bank of England should "reassess the efficacy" of cutting rates below 0.5%, the IMF said in its annual look at the UK economy.
But the government's efforts towards achieving a more sustainable budgetary position and reducing fiscal risks were given strong endorsement.
"When I look back to 2010 and what could have happened without fiscal consolidation I shiver," IMF managing director, Christine Lagarde, told a media conference in London.