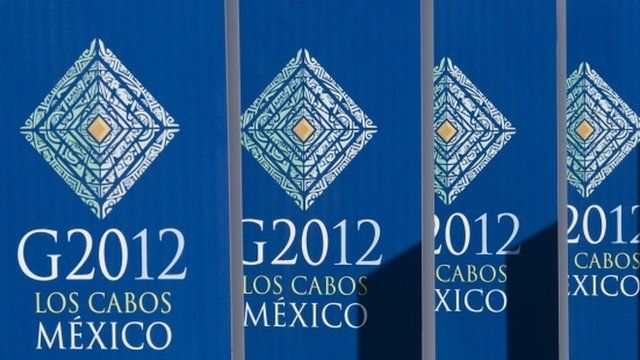 Video
Business Bites: Could the eurozone get a 'backdoor bailout'?
Eurozone leaders have been doing their best to reassure the rest of the world that they are coping with the debt crisis at the G20 summit in Mexico.
The French President, Francois Hollande, also said leaders will discuss using the eurozone's $550bn (433bn euros; £349bn) bailout fund to buy-up debt from struggling nations - a proposal that Europe's paymaster, Germany, has yet to agree to.
Meanwhile, there has been growing optimism on the financial markets that the US Federal Reserve might take action to halt some of the economic turmoil in Europe.
The BBC's Aaron Heslehurst discusses the key financial stories of the day.