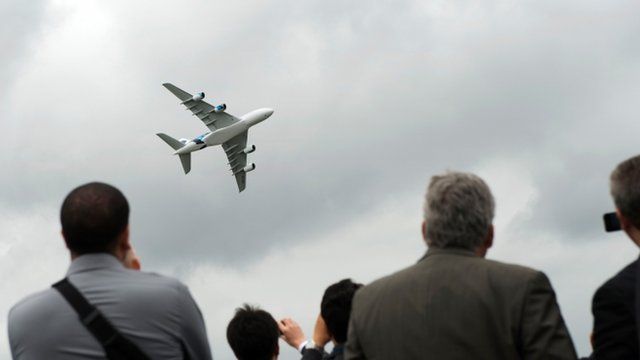 Video
Business Bites: Air industry executives descend on Farnborough
Aerospace and defence industry executives from around the world are attending the Farnborough Airshow in the UK this week.
Analysts say some 15-20% of each year's total commercial aircraft orders are typically announced in just a single week at the Farnborough and Le Bourget airshows, so orders placed here are seen as a good indicator of the overall state of the air industry.
Boeing has already announced an order worth $7.2bn (£4.6bn; 5.9bn euros) for 75 of its forthcoming fuel-saving 737 Max planes from Air Lease Corporation.
But how will more defence-orientated air businesses fare as governments around the world make cuts to their defence budgets?
The BBC's Philip Hampsheir discusses one of the key financial stories of the day.