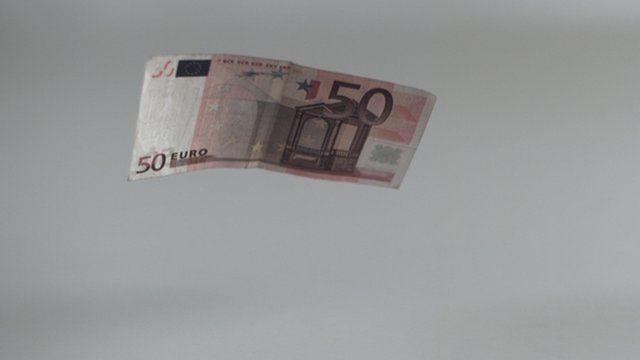 Video
Business Bites: Markets spooked by new eurozone fears
The eurozone has taken another battering as its currency hit an 11-year low against the Japanese Yen - it fell to just above 94 Yen in early Asian trading, its lowest level since November 2000.
Spanish long-term borrowing costs also jumped to record highs.
The yield on Spain's 10-year bonds reached a new high of 7.56% before falling back to 7.43% in early afternoon trading.
And shares in five Italian banks were temporarily suspended.
Two of the biggest banks, Intesa and Unicredit, were amongst the banks that saw their share prices fall by 5%.
The BBC's Aaron Heslehurst discusses a key financial story of the day.