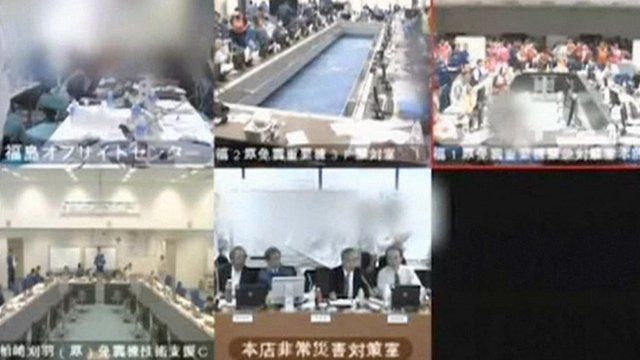 Video
Fukushima nuclear crisis videos released
Videos released by the Japanese power company, Tepco, show that the command centre at its Fukushima nuclear plant shook violently when hydrogen exploded at one reactor.
The company initially refused to release this footage, but it is now under state control and was ordered to do so. The videos are mainly of teleconferences between company headquarters in Tokyo and staff at the nuclear plant after the tsunami on 11 March 2011 critically damaged its reactors.
In the videos, then-plant chief Masao Yoshida can be heard complaining about phone calls to the prime minister's office not getting through and expressing frustration over interference from government nuclear safety officials.