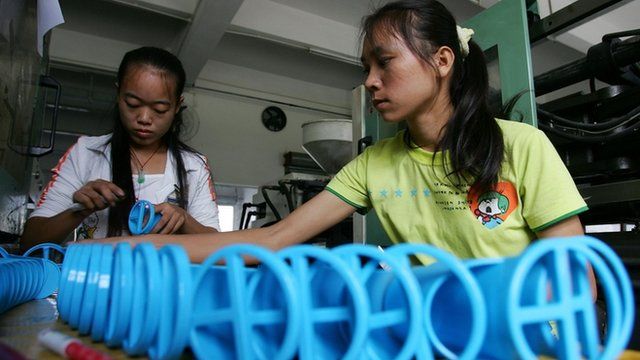 Video
China manufacturing sector slows further in August
China's manufacturing sector slowed further in August, according to official figures released over the weekend.
The government's purchasing managers' index or PMI came in at 49.2 in August, the lowest figure since November last year.
A PMI reading below of below 50 indicates a contraction in manufacturing activity.
China's economic growth rate has slowed in recent months. Its economy expanded at an annual rate of 7.6% in the three months to the end of June, the slowest pace in three years.
Mark Matthews from Bank Julius Baer told the BBC's Asia Business Report that what would be considered strong economic numbers elsewhere in the world, are causing some concerns in China.