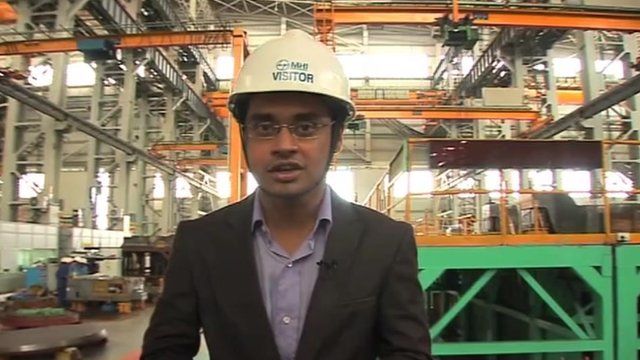 Video
Slowdown hurts India's industrial production
India, Asia's third-largest economy, is facing headwinds, and not just from the global slowdown.
With mounting political uncertainties and some big economic bottlenecks in the country, for many businesses, it's an uphill battle to maintain momentum.
Industrial production data out on Wednesday, together with inflation figures due on Friday will give investors a snapshot of how Indian industry is faring.
The BBC's Sameer Hashmi reports from a factory in Gujarat in western India.