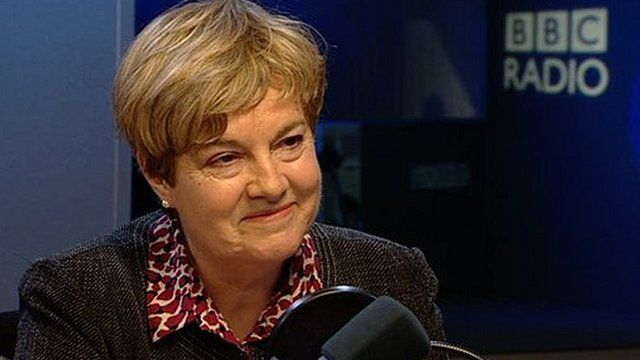 Video
Rachel Lomax: Bank of England job 'not for me'
The former deputy governor of the Bank of England Rachel Lomax says she will not be applying to be the bank's next governor.
The economist - who previously sat on the Bank's Monetary Policy Committee - has been named as a leading contender to take over from Sir Mervyn King, who is due to step down next year.
Speaking to Evan Davis on Radio 4's The Bottom Line Ms Lomax discussed her time working for the Bank in the lead-up to the financial crisis, and outlined the characteristics she thinks the next governor will need.
As for her own prospects as a potential governor, she said the job was not for her and that "life had moved on". She also expressed disappointment that there are no other credible female candidates.
Rachel Lomax appears on Radio 4's The Bottom Line on Thursday, 20 September at 20:30 BST. Listen again to programme via the Radio 4 website or The Bottom Line download.