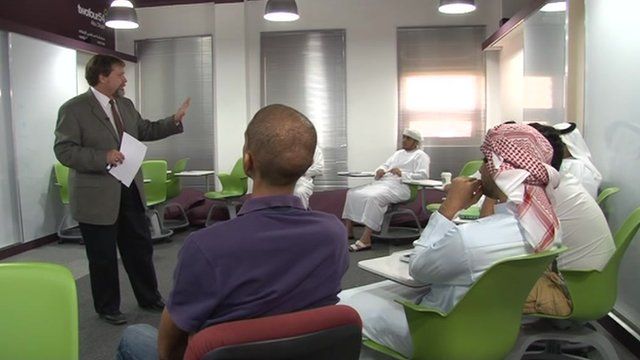 Video
Vocational training in the Gulf: Skills for the private sector
While in countries like Egypt, there aren't enough jobs being created, Gulf states have the opposite problem. They can't get their young people to work in jobs that are available, especially when it comes to the private sector.
There are initiatives under way to encourage more vocational training to better equip them with skills, but will young people actually want to do the jobs they're being trained up to do?
Jonathan Frewin reports.