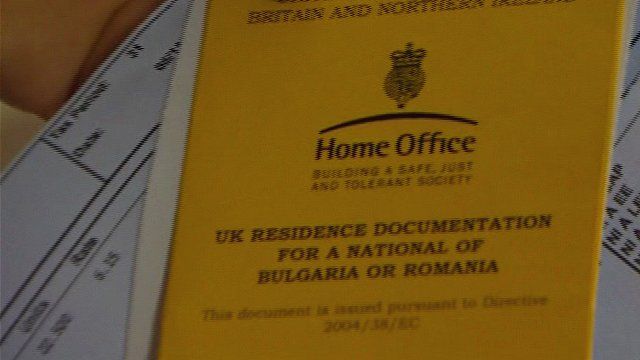 Video
Romanian journalist goes undercover as hotel cleaner
Romania and Bulgaria are both part of the European Union but when the two countries joined, the Blair government promised strict conditions on those who came to work in Britain.
But the rules are being broken and people coming to this country are often being exploited, generally without any redress.
BBC Newsnight teamed up with a Romanian journalist who went to hospitality agency Calibre undercover and posed as a hotel cleaner.
St Ermin's Hotel - featured in the report - said it is no longer working with Calibre after it became aware recently of possible irregularities in some of its employment practices.
In a statement, Calibre said it provides details of its self-employed workers to the Home Office which, it says, has never raised any concerns. It maintains that those workers pay "virtually the same" amount of tax and national insurance as salaried staff.
Jim Reed reports.