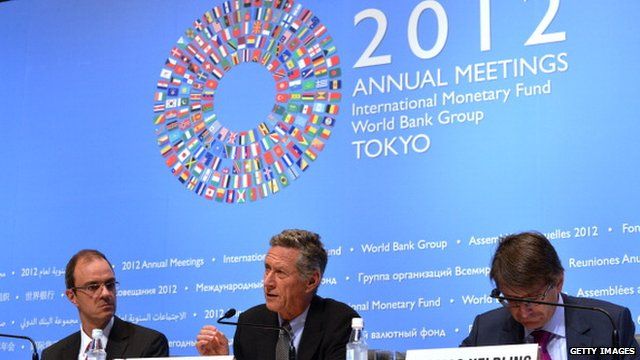 Video
Asian challenges as growth stalls
The International Monetary Fund (IMF) has trimmed its global economic growth forecast.
The IMF and World Bank's annual meeting has kicked off in Tokyo warning that the world's advanced economies are facing recession risks.
Asia will not escape the impact with growth in China predicted to slow to 7.8%, and Japan and India's outlook also more negative than originally thought.
Jesper Bargmann from RBS spoke to the BBC's Rico Hizon about why, despite the doom and gloom were Asia's currencies, especially the Japanese yen, still proving resilient.