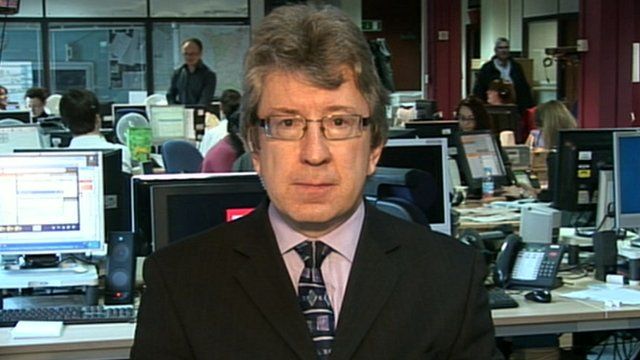 Video
UK consumer price inflation falls to 2.2%
The rate of inflation on the Consumer Prices Index (CPI) measure slowed from 2.5% in August to 2.2% in September the Office for National Statistics (ONS) said.
Meanwhile the Retail Prices Index (RPI) measure stood at 2.6% in September down from 2.9% the month before.
A range of benefits are likely to rise by 2.2% next April, guided by the latest official inflation figures.
Increases in a range of benefits from Jobseeker's Allowance to income support are based on September's Consumer Prices Index (CPI).
However, the basic state pension will rise by a minimum of 2.5% owing to a government guarantee.
Philip Gooding from the ONS explained the figures
Go to next video: Is inflation good or bad?