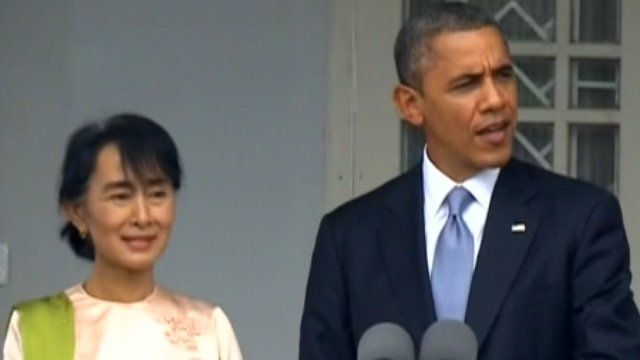 Video
Aung San Suu Kyi welcomes Barack Obama to Burma
President Obama has met pro-democracy leader Aung San Suu Kyi, at the lakeside home in Burma where she spent years under house arrest.
Mr Obama said that he was "proud" to be the first American president to visit Burma and to meet an "icon of democracy".
Ms Suu Kyi thanked the US for its support but warned that difficult times could lie ahead.
Mr Obama was accompanied by US Secretary of State Hillary Clinton, who returned to Burma almost a year after her first visit.