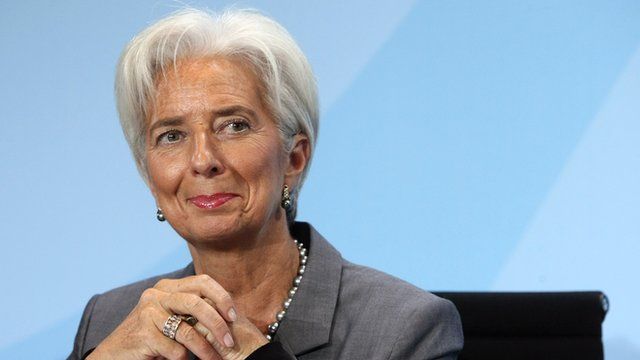 Video
IMF's Christine Lagarde calls for US leadership on fiscal cliff
Christine Lagarde has urged US leaders to reach a deal to avoid the "fiscal cliff", warning that the uncertainty was damaging the global economy.
The head of the International Monetary Fund told the BBC's Katty Kay that the US had a duty "to try to remove uncertainty and doubt as quickly as possible".
The fiscal cliff refers to US tax rises and spending cuts set to automatically come into force in January. They can only be avoided if Democrats and Republicans agree a budget deal.
Ms Lagarde added: "The US has an economic leadership in the world, [the dollar is] an international reserve currency, and a safe haven.
"To protect that, to make sure that leadership endures, this uncertainty has to be removed, because uncertainty fuels doubt as to that leadership."