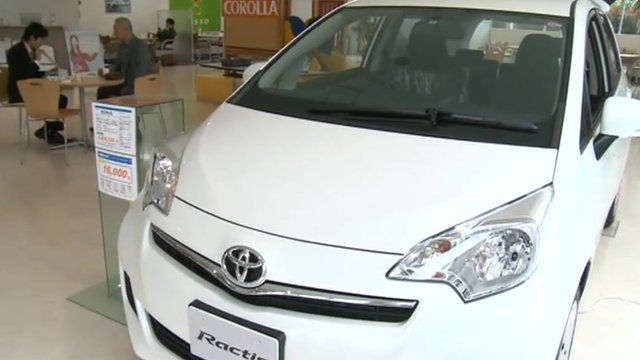 Video
Toyota reclaims world's biggest car maker crown
Japanese carmaker Toyota has regained its slot as the world's biggest vehicle maker, capping a year of a dramatic turnaround in its fortunes.
Toyota said it sold 9.75 million vehicles in 2012, a jump of more than 22% from a year earlier.
Toyota's sales in 2011 were hit by natural disasters in Japan and Thailand which hurt production at its factories, leading to General Motors (GM) becoming the top vehicle maker that year.
However, the Japanese carmaker has made a recovery since and displaced GM, which sold 9.29 million vehicles in 2012, from the top slot.
Rupert Wingfield-Hayes reports on Toyota's recovery.