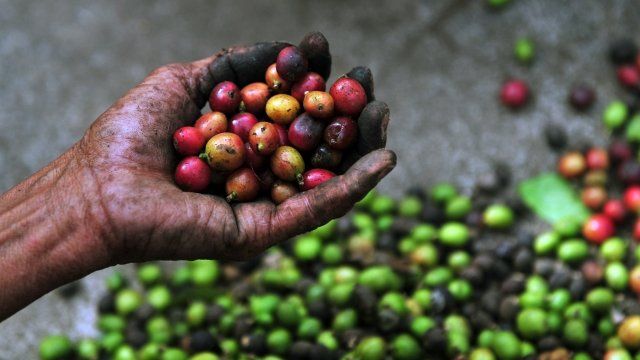 Video
Friday Boss: Coffee's kick-starting the economy
Today's Friday Boss is Andrew Rugasira, founder and chief executive Good African Coffee.
A Ugandan born man, he grew up in Kampala during the terrors of Idi Amin's reign in the 1970s.
He was educated in Britain but returned to his home country to begin his business.
His Good African Coffee brand is sold in the in many of the UK's main supermarkets and, and as well as gaining popularity across sub-Saharan Africa the brand is now being sold it the US.
Speaking to Today business presenter Tanya Beckett, Mr Rugasira explained that "we are talking about Africans... creating our own opportunities, brining quality products to the market, and doing this with dignity and honour".
First broadcast on BBC Radio 4's Today programme on Friday 22 February 2013.