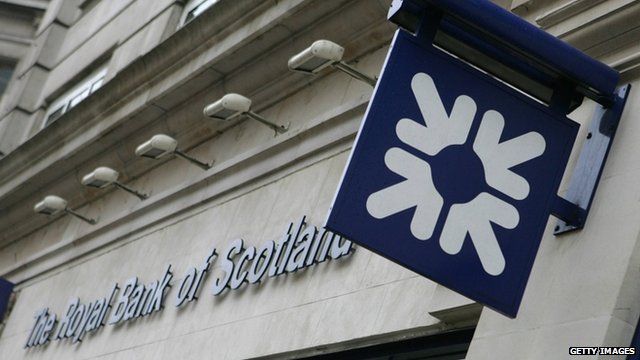 Video
System failure is 'big blow' for RBS and NatWest
Customers of Royal Bank of Scotland, NatWest and Ulster Bank were unable to use online banking and other services for about three hours on Wednesday evening.
Cash withdrawals from ATMs and debit card payments were also disrupted by the technical failure. It has now been fixed.
Last June, the banks - part of RBS Group - had to extend opening hours at branches to cope with the consequences of a systems failure.
The Today programme's business correspondent Simon Jack said: "Natwest say that as far as they're aware nobody should be having any problems, they fixed it at 1am."
"If you're an RBS customer and you continue to have problems there's a number to call - 08457 24 24 24 - and if you're NatWest it's 08457 888 444."
"The last systems failure happened in June and it stretched into July, which was traced to problems their IT systems in Edinburgh and India.
"It ended up costing the bank £175 million in compensation, for this to happen so soon after - albeit on a smaller scale - is going to be a big blow to them."
First broadcast on BBC Radio 4's Today programme on Thursday 7 March 2013.