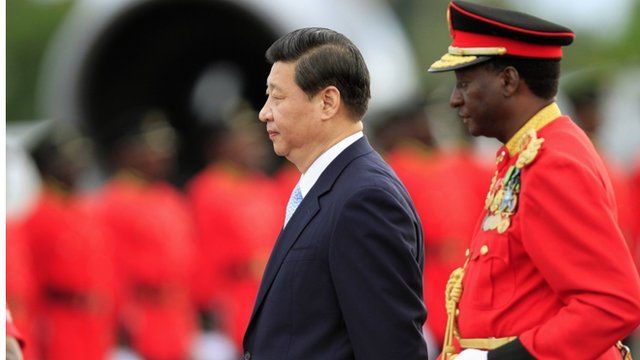 Video
What does Africa gain from China?
China's new President, Xi Jinping, is visiting Africa this week. He's set to attend the fifth Brics (Brazil, Russia, India, China and South Africa) summit in Durban.
The visit comes as China's influence in Africa has been growing, particularly in mining and infrastructure.
In 2009, China became Africa's biggest trading partner and by 2012, bilateral trade expanded to about $200bn.
But there is criticism that the relationship is more beneficial for China than for Africa.
Ilian Mihov, from the European Business School - INSEAD, shared his thoughts on the relationship between China and Africa with the BBC's Asia Business Report.