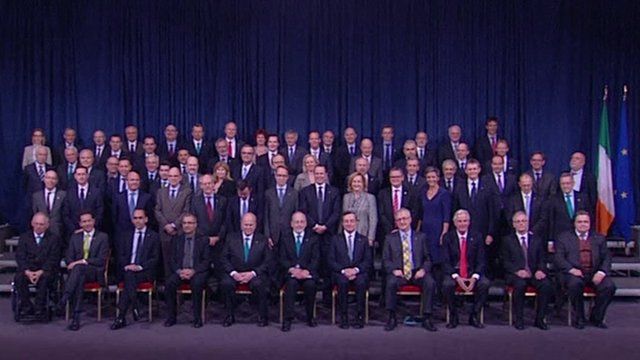 Video
Portugal and Ireland get more bailout repayment time
Portugal and Ireland are to be granted an extra seven years to pay back their emergency bailout loans.
The European Union and the IMF bailed out the Republic of Ireland in 2010 and Portugal in 2011.
The 17-member group that uses the euro currency agreed to the terms at a meeting of finance ministers in Dublin.
The BBC's Matthew Price said that the deal could be seen as something of a reward "for good behaviour", but also as recognition that an austerity-first approach was not always the best option.
Meanwhile, the ministers also said a 10bn euro ($13bn; £8.5bn) EU bailout loan for Cyprus was ready for approval by member states.