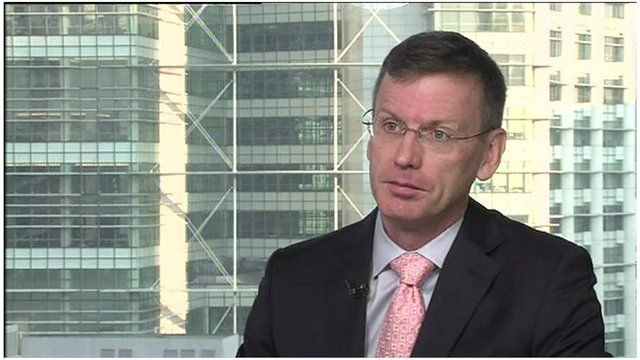 Video
China 'needs good ties' with Europe, says economist
Chinese Premier Li Keqiang is currently in Germany as part of his first overseas tour since taking office in March.
Relations between China and Europe were highlighted in talks with his German counterpart Angela Merkel, who agreed on a "strategic partnership" on Sunday in Berlin.
Chancellor Merkel pledged to use her country's economic power to resolve ongoing trade disputes in industries such as solar products and telecommunications equipment, which some fear could lead to a trade war.
According to Bank of Singapore chief economist Richard Jerram, Europe has heavily relied on China for economic support, but now China has as much to gain from a strong relationship with Europe as it faces growing tensions with Japan and the US.
"The more interesting question is who needs who more," Mr Jerram told the BBC.