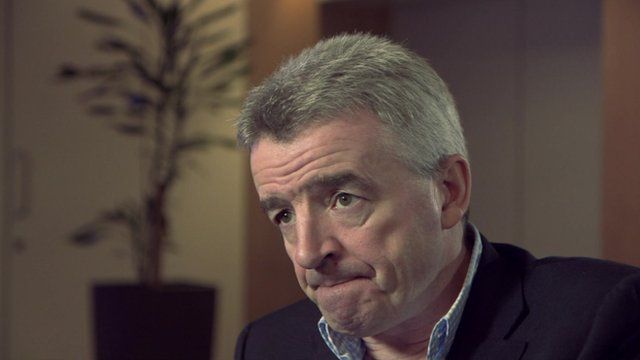 Video
Ryanair boss O'Leary says air travel 'more functional'
Today Easyjet and Ryanair each fly more passengers than British Airways. Ryanair's business is worth more than British Airways' parent company IAG.
When it was launched in the 1980s, Ryanair was known for its generosity to passengers - free food and drink would be handed out to passengers who were delayed.
Michael O'Leary, Ryanair's chief executive, put a stop to that to turn losses into profits. O'Leary reflects on the changes to the whole industry: "Air travel 25 years ago was a romantic, almost sexual experience... now it has become more egalitarian and more functional. It is about getting from A to B as quickly and as cheaply as you can."
Watch Flights and Fights: Inside the Low Cost Airlines on Thursday 20 June at 21:00 BST on BBC Two.
Go to next video: Stelios: 'I took outrageous risks'